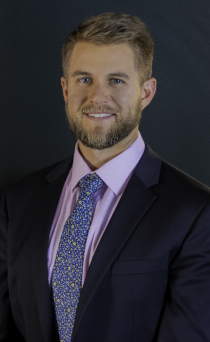 Harris Eckstrom
Sales Manager – SC Upstate
Harris Eckstrom grew up in Irmo, SC and graduated from the University of South Carolina. At USC he graduated in 2011 with a BS degree in accounting and while he did not go into public accounting, he has put those analytical skills to good use. After graduating he began his career at CBE as a sales representative and has continued his training and education from a consultative perspective. He feels that his degree in accounting has helped differentiate him from his peers. In early 2019, he transitioned into a sales management role with CBE and with that he has been able to draw on those skills that have developed over the past several years.
As CBE expanded into the upstate of South Carolina at the beginning of 2020, he saw the opportunity to grow his experience by leading a team in a new region and is currently accelerating the growth of the CBE family in the upstate region. He is completely enjoying the challenges brought on by developing a new customer base to service with CBE's award-winning customer-first reputation. When he discusses the accomplishments that his team has, he makes it abundantly clear that without the right teammates and keeping a positive culture alive they would not have the successes they are having. As of June 2022, the upstate team has expanded their office space footprint for the third time in two and a half years. Harris is forever grateful for the support staff from the other locations that aide his team, but the service technicians and sales representatives are what keeps CBE Upstate chugging along and are the real reason for the victories they continue to have.
On a personal level, he is married with two children. He and his family attend Gateway Baptist Church. He has spent time doing both domestic and international mission trips but has been most impacted by a prison ministry he has been a part of. Harris currently serves as the Treasurer on the Board of Directors for the Better Business Bureau Serving Central South Carolina & Charleston. For leisure he plays golf when he must, loves to run and lift weights. However, if you ever really want to get his attention start up a conversation about taking a hunting trip or going offshore fishing.