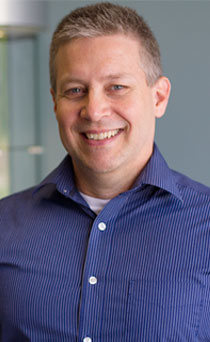 Kurt Beasley
Chief Information Officer
Kurt Beasley began his career at CBE's sales department in 1995. In 1998, he developed and worked in the role of Sales Engineer. Now, he serves the company as its CIO and IT Director.
When the multifunctional copier trend was just in its infancy, Kurt developed strategies to make CBE the first dealership in the southeast with a fully functioning "connected" showroom. Kurt reminisces, "From that point on, it was a rollercoaster! As new technologies were being introduced almost weekly, we had a lot of work in front of us. Other companies were looking at us as being the industry leader. We weren't going to backpedal. We had to keep developing and moving forward." Today, Kurt continues to apply innovative ideas to develop and grow the company.
Kurt is involved in the choir at his church, Trinity Baptist in Cayce, SC and is past chairman of the Mid- Carolina Friends of NRA (FONRA) chapter. He is a participating member of several technology groups/organizations, including Tech After Five, IT Training and Consultation, Director of Information Technology Think Tank, and Green IT. He is also a commissioned officer in the SC State Guard and serves as the G-6 Chief Information Technology Officer. Kurt and his wife Deborah have four grown children and 3 grandchildren. Together they enjoy watching them all grow. His hobbies include hunting and fishing, collecting and repairing wristwatches, and collecting and enjoying firearms.