April 23rd, 2015 by CBE
Expo Giveaway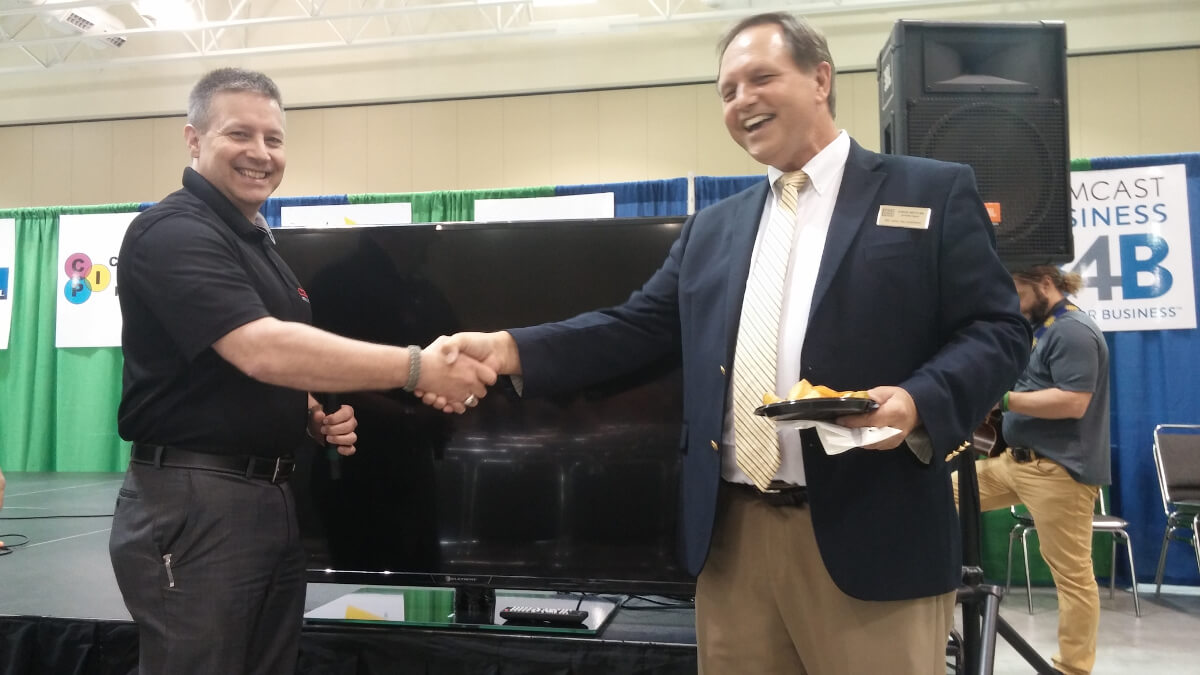 On April 23, 2015, Carolina Business Equipment participated in North Charleston Business Conference & Expo.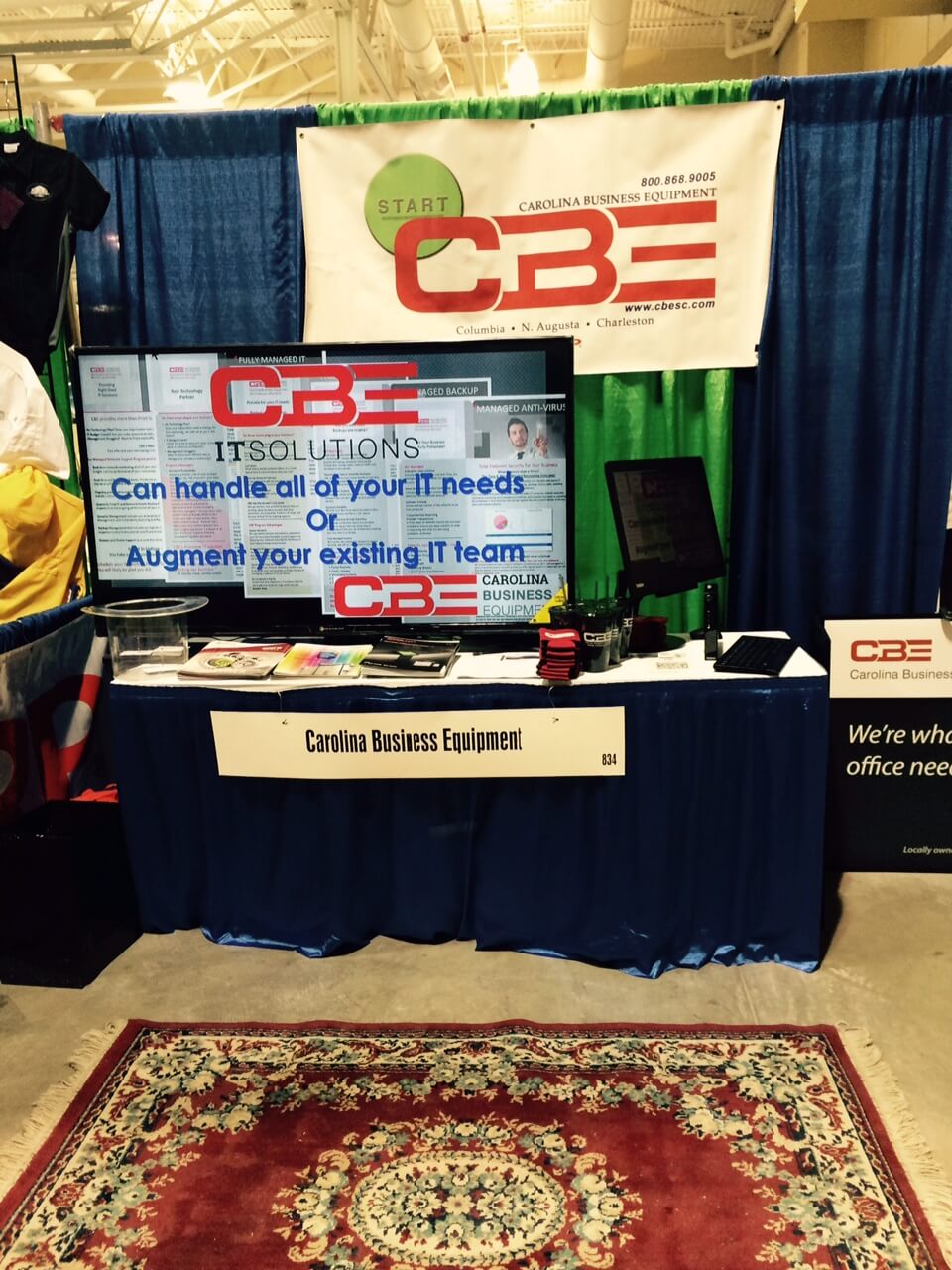 We spoke with many local businesses about our print & IT solutions.
CBE also gave away a 60" Element TV, manufactured here in SC.
Element TV, one of CBE's clients, split the cost of this great give away.
The winner was Steve Nettles, owner of Tax Pros Plus, LLC in Charleston, SC.
A big thanks to Element TV and we hope you enjoy your new TV, Steve!
Shown in the photo is Kurt Beasley of CBE and the winner, Steve Nettles.
Posted in: Company