August 12th, 2016 by CBE
Delivering Best of Class Business Solutions since 1975: Carolina Business Equipment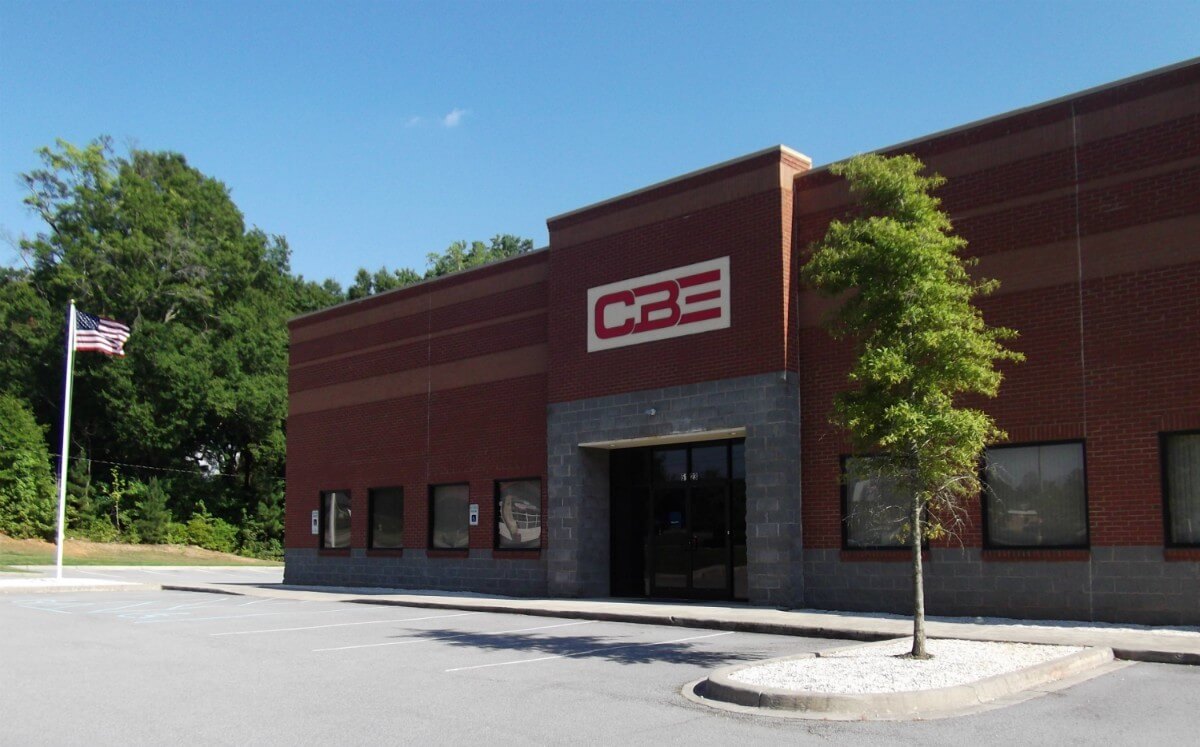 "Carolina Business Equipment provides cutting-edge solutions while remaining true to its core values: fairness, reliability and a commitment to serving its customers."
Headquartered in Columbia, Carolina Business Equipment, Inc. (CBE) has been providing business solutions since 1975. CBE was founded by two service technicians with a dedication to outstanding customer service, a commitment that has extended through time as it has grown and added new locations and products. Whether you need print solutions, managed print services, or IT solutions, the company's goal remains the same: to provide you with stellar service and the modern, comprehensive products and services that your organization needs.
"To position our company for our market we have built our state of the art, First Response Center (NOC). You will not find another one in our industry in the state. Our FRC allows us to respond to issues quickly, usually within minutes. But along with the technology we ensure that we provide high touch with our clients as well," said John Eckstrom, President/CEO. "We have integrated a high level of automation, but we have managed our growth to ensure that we have not displaced the human intelligence and interaction with technology alone, its high tech with high touch," he added.
The main differentiators of CBE are its wide breadth of experience, the boots on the ground and the human interaction aspect of Managed Network Services (MNS). Another differentiator of the company is that it acts as a MNS provider for other MNS companies. "When you have engaged us for Managed Network Services, we not only support your technology we support your users. We get to know the users and keep detailed documentation in our systems so we can give them the type of support they need."
IT Solutions Offered
Remote and On-Site Support
24/7/365 System Monitoring
Cloud-based Services
Server and Network Maintenance
Managed Backup and Antivirus
Infrastructure Design
CBE's Key Advantages
First Response Center – CBE's state-of-the-art continuous monitoring software allows it to address many client problems in minutes, not hours, giving it one of the quickest response times in the industry.
Dispatch Center – Using the company's advanced logistics systems; it can locate the technicians nearest to you and quickly dispatch one of these specialists to your location.
Intelligent Inventory Management – CBE maintains a huge inventory of the parts, supplies and equipment needed to keep your business running smoothly. There's little time wasted waiting for parts to ship — just fast, efficient service
Local Ownership = Accountability – CBE backs its commitment to you not only with 40+ years of industry experience, but also with its reputation as honest citizens and servant leaders in our local communities.
Client Verticals
CBE doesn't cater to specific verticals, but has good penetration in legal, manufacturing and health care. The company works with a cross section of client types, many of which began their relationship with it through a print solution. CBE works with its clients and provides the one touch point for all their technology needs. Home based in South Carolina, the company's main geographic area is concentrated in South Carolina, North Carolina and Georgia.
The Road Ahead
MNS, cloud services, back up and business continuity are the current focus areas. Every software package out there has version updates that go along with it. "Our answer to that is that we bring solutions to the market place for the way business will be conducted in the future. That is not just a fancy slogan- it is our way of doing business," said John.
"As the only independent authorized Sharp Service Training Center in South Carolina, we have the technical backing to ensure that we are up-to-date on the latest industry knowledge and techniques."
Knowing the Leader
John Eckstrom, President/CEO – John brings more than 30 years of multifaceted business experience to his role as President and CEO of CBE. John earned his BS in Accounting from the University of South Carolina in 1983 and began his career doing tax work at a CPA firm and as an auditor at the South Carolina Credit Union League (SCCUL). After he left SCCUL in late 1985, he served as a branch controller for Atlantic Envelope Company, a division of the Fortune 500 company NSI, and in 1989, he became the Finance Director for Carolina Ceramics. Just a year later, he transitioned to a controller position at Total Comfort Solutions, where he stayed until becoming controller of CBE in 1994.
Only four months into his new position at CBE, John hired his own replacement and assumed the role of General Manager. By the end of 1995, he had purchased half of the company and had become CBE's President. In 2001, he took total ownership of CBE and put his plans for company expansion into motion. Over the next six years, CBE gained offices in both Charleston and Augusta, and since 2009, it has acquired two other companies in Florence and Columbia. John attributes CBE's success to its willingness to evolve and move forward, saying, "Our steady growth has come from acquisition and expansion into other areas of the state, as well as our expansion into other product offerings like outsourced IT."
Clients Speak
"Our relationship with CBE is important, they are not just a vendor they are a partner." – Vlad Kazhdan, VP Element TV, Inc.
"We depend on CBE. Not only do they have our back, when an issue arises they respond quickly and get it right the first time." – Amanda Swearingen, Mike Kelly Law Group, LLC
"We pride ourselves on helping our clients solve problems. Our customers have the security of knowing they are backed by an extensive inventory of top-rated equipment, supplies, and a uniquely qualified staff."
---
Click for The Silicon Review's article on CBE.
Posted in: Company