Document Management
A standard definition for Document Management varies widely, but simply stated, document management means "a systematic way of storing and logically structuring documents and directories in an intuitive way making retrieval fast and straight-forward."
Most companies have some system of document management strategy in place. A basic computer has this ability already built-in (it's a directory called "Documents"). By default, you save your content to this folder just by clicking "Save." If you are diligent, you will create subfolders or use meaningful file names, making retrieval easier. Again, this method is used by millions of people every day and continues to be a valid way for an individual of a small company to carry out day-to-day operations. As workflows become more complexed, these unstructured, "old-school" practices create more headaches and security holes than is manageable. In other words, this method will not sustain any additional growth, is a security nightmare, and is in some cases illegal.
For certain industries where enhanced security, audit trails, and compliance requirements are needed (and in some cases mandated), the "basic" method will not meet the new standard, leaving vulnerabilities and gaps that may result in costly remediation. Further, with a growing number of businesses utilizing offsite (cloud) storage, the concern for controlled access and compliancy is one of the most scrutinized aspects of retained confidential data. The good news is that there is a turnkey, scaleable solution for document archiving and retrieval that doesn't require complicated and expensive hardware and setup. Welcome to CBE Intellinetics!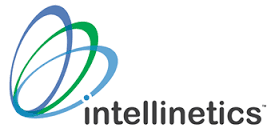 CBE Intellinetics is a comprehensive suite of document management applications offering on-premises and cloud storage options with CBE IntelliCloud™. Audit Shield® provides compliancy reporting and logical credentialing management, ensuring your organization's adherence to government regulation. Designed for virtually every industry, a CBE Intellinetics Document Management solution will solve the "paper problem" that your organization faces.
With CBE's strategic approach to workflow and document governance, we look forward to working through those seemingly "difficult to solve" scenarios with proven experience and success. You take care of your business, and let us take care of your technology!
---