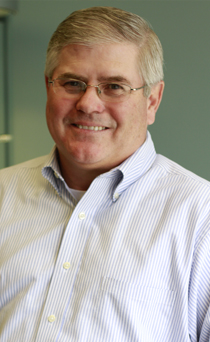 Bob Thompson
Manager of Operations, Charleston
Bob has over 35 years of experience in the office equipment business. Bob has worked for large national dealerships in locations across the U.S. In 2002, Bob started his own Charleston, SC-based office equipment dealership that he sold to another company in 2007. He then joined CBE's management team as the leader of its new Charleston operations in 2008.
Bob is a veteran who served in the United States Navy from 1980-1986 aboard the USS Farragut and USS Sierra. He and his wife, Terri, have four children—two grown sons and two daughters. Bob and his family attend Crossroads Community Church in Charleston, SC and his children have been active with Young Life, a Christian youth ministry, for many years.
Aside from his work, Bob's passion lies in youth sports. He has coached basketball, soccer, baseball, and softball on a volunteer basis for over 30 years, and most recently coached his daughters' travel softball team to the 2014 ASA 18U South Carolina State Championship. They then traveled to the national championship tournament, finishing 17th out of 114 teams nationwide. Bob is also president of West Ashley High School's softball booster club.